Here's a great article from WebFX Blog

Every day, Google updates its search engine algorithm. Most of the time, these are minor changes that go unnoticed by users and industry analysts. Sometimes, however, Google launches an update that gets noticed by everyone, from business owners to search engine optimization (SEO) specialists.
Whether you're wondering why your website traffic is down or looking for more information on the latest Google updates, this post is for you. It covers not only the most recent Google algorithm updates but also provides helpful tips for ensuring your SEO strategy follows Google's standards.
Keep reading to learn more about Google and its search engine updates. Or, if your company needs immediate assistance with analyzing and improving your website traffic (and SEO performance), contact us online or call us at 888-601-5953 to chat with an experienced strategist!
1.     March 2019 Core Update
Confirmed by Google: Yes
In March 2019, Google launched the March 2019 Core Update (yes, that's its name), which appeared to target website covering topics related to YMYL, also known as "your money, your life." While Google didn't explain the update in-depth, it did provide advice for recovering.
WHAT DID THE MARCH 2019 CORE UPDATE DO?
The March 2019 Core Update, according to analysts and webmasters in the industry, focused on improving the quality of search results related to YMYL queries. A search about cancer treatments or financial investments, for example, counts as a YMYL query.
Since more than 90 percent of online experiences begin with a search engine, it's critical for a company like Google to provide users with accurate, unbiased information when it comes to financial and big life decisions.
That's why this Google update focused on improving the quality and trustworthiness of content for YMYL queries. In February (before the update launched in March), Google even confirmed its algorithm accounts for YMYL searches by giving more weight to pages with higher authority, trust, and expertise.
HOW CAN MY SITE RECOVER FROM THIS GOOGLE UPDATE?
Websites that experienced a decrease in organic traffic, as well as rankings, following the March 2019 Core Update can approach the problem a few ways. Keep in mind, however, that you won't see changes overnight. Your updates will take time to deliver results.
According to Google, building great content is the best way to counter a search engine update. While this advice may seem vague, it emphasizes the company's goal as a search engine: to provide users with valuable content.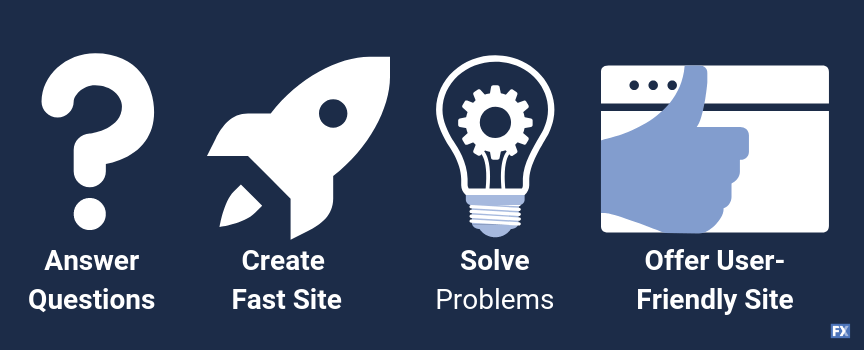 A piece of great, valuable content creates a user-friendly experience by:
Answering a user's question
Solving a user's initial problem and then follow-up questions
Providing a fast-loading and secure website
Offering an easy-to-use, intuitive web design
Even if this latest Google update didn't impact your website, it's still essential to create user- and search-friendly content. That's because Google almost always recommends this course of action when it confirms updates.
If your company doesn't have the time or resources to undertake this project in-house, think about investing in optimization services from a full-service agency, like WebFX. These services, which range from SEO to page speed optimization, include everything your business needs to rank on Google.
2.     August 2018 Core Update AKA the Medic Update

Confirmed by Google: Yes
In early August, Google confirmed the release of a broad core algorithm update. Unlike the March Core 2019 Update, this Google update didn't receive a name. Instead, industry experts called it the Medic Update, due to its impact on health and medical sites.
WHAT DID THE MEDIC UPDATE DO?
Like the later March Core 2019 Update, the Medic Update improved search results for YMYL queries. Unlike Google's 2019 update, however, the Medic Update affected health and medical sites the most, versus all YMYL sites, like financial planning websites.
In a study by Search Engine Roundtable (which analyzed more than 300 domains), the team found that around 41 percent of the domains impacted by this Google update operated in the medical and health sector.
It's worth mentioning that not every site affected by the Medic Update got negatively impacted. Many sites benefited from this search engine update because they provided valuable, trustworthy content and featured positive signals that suggested trust and authority, which increased their rankings.
HOW CAN MY SITE RECOVER FROM THIS GOOGLE UPDATE?
Companies impacted by the Medic Update can take several steps to improve their rankings, organic traffic levels, and even revenue. Remember, though, that your changes will take time to show because they won't happen overnight. Instead, they will take weeks or months.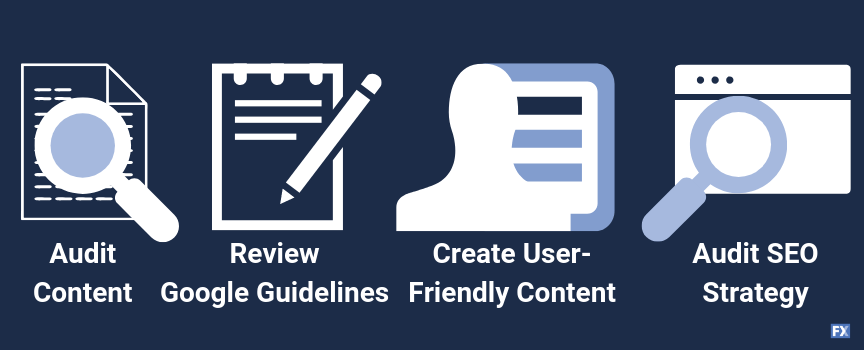 If you're ready to recover from this Google update, focus on the following:
While every business and website are unique, it's helpful to review case studies from the Medic Update. If your company operates in the health and medical sector, for example, several case studies are now available for reference.
3.     July 2018 Speed Update

Confirmed by Google: Yes
In July 2018, Google launched one of its most impactful Google search engine updates: the Speed Update. Named by the Google team, the Speed Update targets webpages in mobile search results that deliver the slowest experience to users.
WHAT DID THE SPEED UPDATE DO?
With the Speed Update, Google aimed to improve the mobile search experience. The Speed Update focuses on the speed of mobile pages and uses that speed as a ranking signal for mobile search results. While this Google update doesn't impact desktop search results, page speed is still a ranking factor.
According to Google, the Speed Update only affected a small percentage of searches. With more than 50 percent of the Internet's search traffic coming from mobile devices, however, it's a significant Google algorithm update.
That's because speed matters.
More than 83 percent of users expect a website to load in three seconds or less (and if it doesn't, more than 50 percent of users will leave the page). Even if the Page Speed update didn't impact your site, speed is still critical from a user perspective.
HOW CAN MY SITE RECOVER FROM THIS GOOGLE UPDATE?
If your site experienced a traffic drop following this Google update, it's worth checking your mobile page speed. You can use free tools like Google's PageSpeed Insights, as well as Lighthouse, which you can access via Chrome DevTools in the Chrome browser.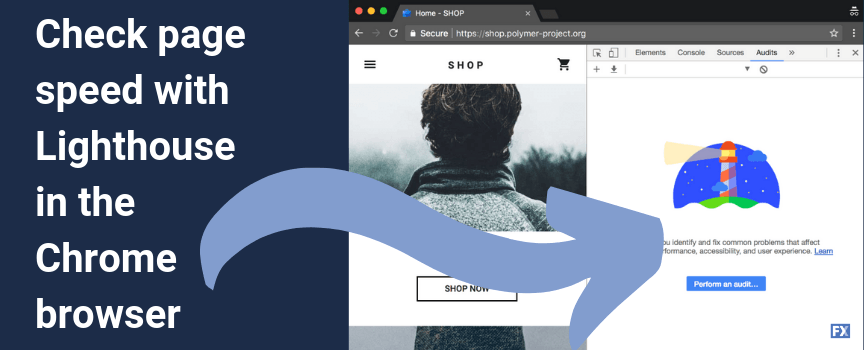 Based on your reports, you can determine if your mobile page speed is the cause of your lower traffic numbers. Whether you use PageSpeed Insights or Lighthouse, your report will detail what your company can do to improve your page speed.
In most cases, you will need the help of your developer or development team to implement these changes. For example, some fixes may relate to your image compression practices, CSS file size, and other technical factors.
Depending on your website, you may find that your page speed isn't the problem.
While it may influence your rankings in search results, it's not the main culprit behind your traffic drop. Instead, your content and another Google update, for example, resulted in your website decreasing in rankings and traffic.
That's why you need to take a broad, comprehensive look when analyzing a website traffic drop.
Recover from Google's latest updates
A Google search engine update can damage not only your company's website rankings but also your revenue numbers. That's why it's essential to adopt and follow SEO best practices, which can help your business move past Google updates without issue.
If you're looking for a trusted partner to manage and lead your SEO strategy, WebFX can help. With more than 20 years of experience, we can help your business not only rank in valuable search results but also drive sales, leads, and phone calls.
Call us at 888-601-5953 or contact us online to learn more about our SEO services!
The post 3 Latest Google Updates That'll Affect Your SEO Strategy appeared first on WebFX Blog.