Here's a great article from WebFX Blog

Does your business book appointments for your customers? If so, giving users the option to schedule an appointment on your website is crucial. Whether you run a medical practice or a hotel, providing online booking is a handy marketing tactic.
But how can you set up booking on your website? If you have a WordPress site, the best route is to use a plugin. In which case, you might wonder: What are the best WordPress booking plugins for businesses?
Below, we'll go over several booking plugins for WordPress that you can try. Read on to learn more, and then consider partnering with WebFX for our web design services. Just call 888-601-5359 or contact us online today to get started!
We don't just want to tell you about the beautiful work we do
We Want to Show You!
We've built over a thousand
Websites in industries like yours
View Our Past Work
10 best WordPress booking plugins
There are numerous website booking plugins available for your business, but some are better than others. Of course, it depends on your specific needs. For that reason, we've compiled a list of top tier booking plugins for WordPress, along with what makes each one stand out.
Here are 10 of the best WordPress booking plugins to consider for your website!
1. Booking and Appointment Plugin for WooCommerce
Price: $119+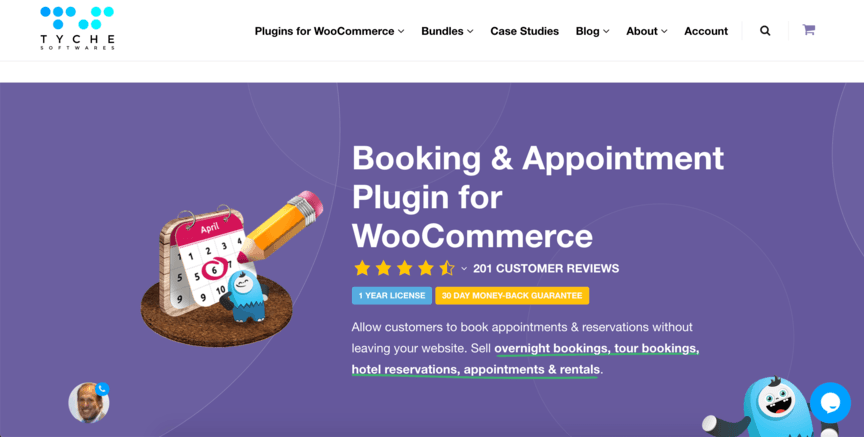 Does your website feature an online store? If so, the Booking and Appointment Plugin for WooCommerce might be the ideal plugin for you.
WooCommerce is a WordPress plugin that helps you set up and run ecommerce sites. If you use WooCommerce for your site, the accompanying Booking and Appointment Plugin is a fantastic additional tool.
When you integrate it with WooCommerce, you can coordinate equipment rentals based on your online store's inventory. 
2. Booked
Price: $49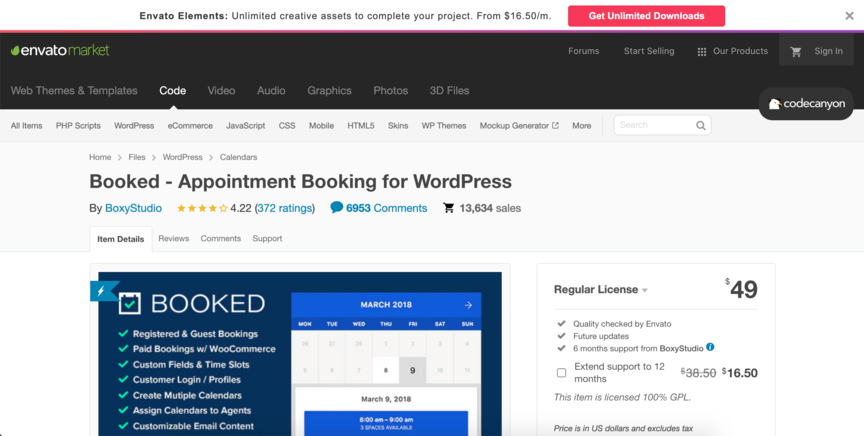 Booked is another website booking plugin, and its value is in its flexibility. While some plugins restrict you in many ways, Booked provides a variety of options.
For starters, you can set the plugin to several different languages. You can also choose from different types of bookings — paid, guest, and registered — and use either a calendar or a list view for your time slots.
3. Booking Calendar
Price: Free, or $60+ for an upgraded version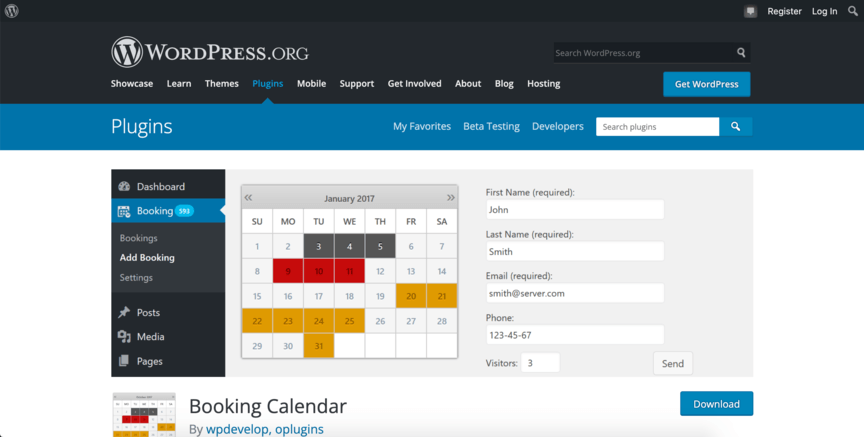 The WooCommerce booking plugin is an excellent tool for integrating with WooCommerce, but what if you want to integrate with a different platform? In that case, you might want to consider Booking Calendar.
Booking Calendar offers integration options with various websites and external calendars, including Google Calendar and TripAdvisor. That means you can keep using whatever booking platforms you're already using and keep everything connected.
4. Sugar Calendar
Price: $49+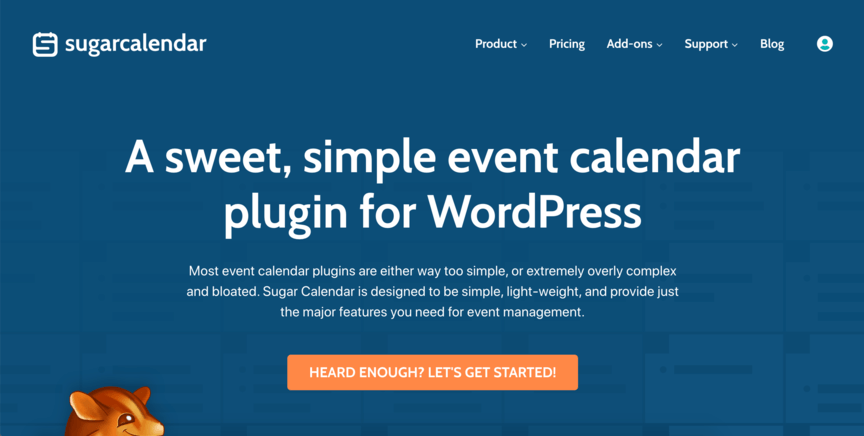 Many of the plugins on this list boast an extensive list of features on their respective websites. And if you're looking for a plugin that can do everything, many features will be ideal. But what if you're new to all this and want something basic?
That's where Sugar Calendar comes in. Sugar Calendar still has all the necessary features of a booking plugin, including the ability to create schedules and collect payments. However, it's lightweight and simple to use.
5. Bookly
Price: Free, or $89 for an upgraded version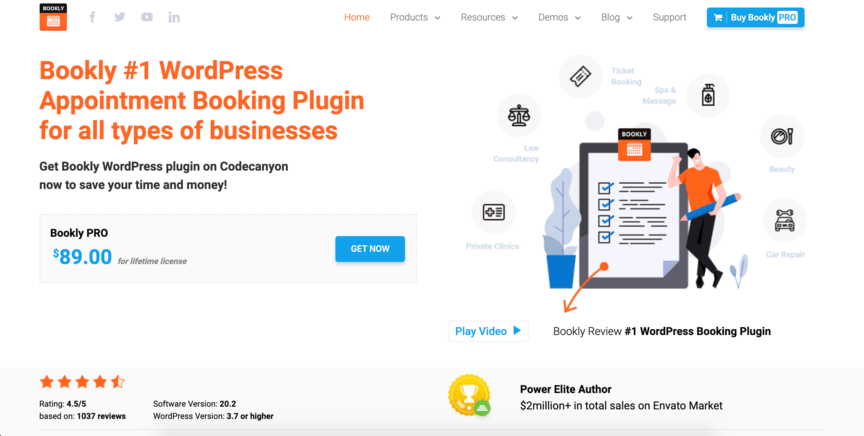 Some businesses schedule appointments with different members of their staff. If that describes your business, you'll want a way to assign appointments to your separate staff members — and Bookly is a great way to do that.
Bookly provides access by multiple people and lets you assign appointments to specific individuals. It even notifies your staff members whenever they're assigned an appointment.
6. StartBooking
Price: $12–$28 monthly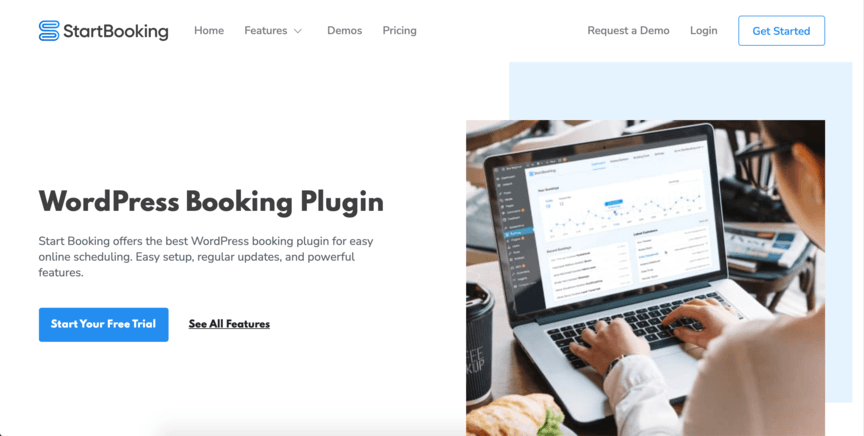 If your business is trying to set up appointments for servicing, such as car repair, StartBooking is an optimal platform to look into. It presents a clean and easily navigable interface to users where they can set up appointments.
StartBooking lets you create set lists of specific services you offer so that users can choose from them when they set up their appointments. It also has programming to keep you from scheduling overlapping appointments by mistake.
7. MotoPress Hotel Booking
Price: $89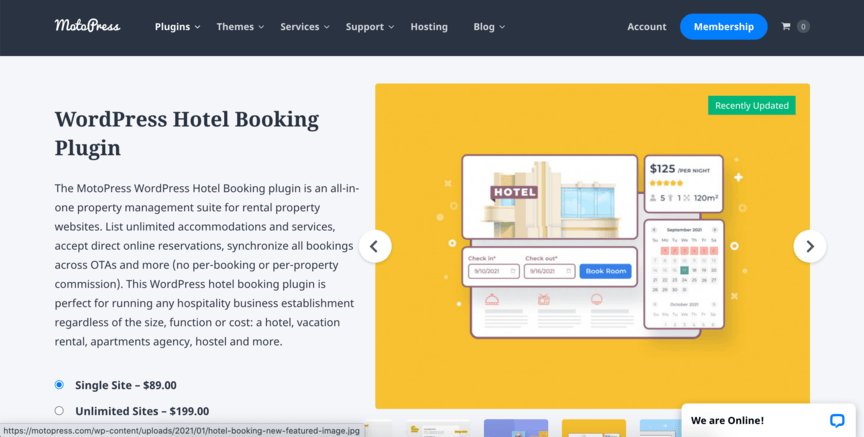 MotoPress Hotel Booking is distinct from the previous entries on this list because it's industry-specific. It exists specifically for booking stays at hotels or rental properties.
This plugin uses real-time availability calendars to show how many rooms are currently available, making sure you don't overbook. It also allows you to list any amenities or special accommodations that come with your rooms.
8. Bookingo
Price: $40+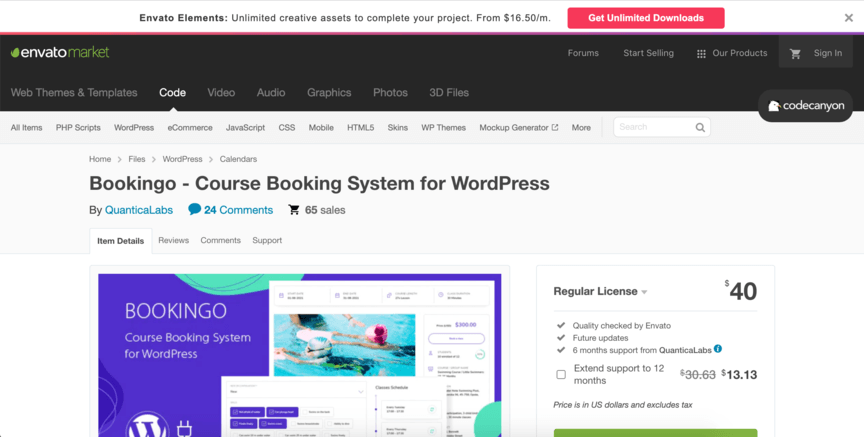 It may be that your business doesn't schedule appointments for service, reservations, or purchases, but instead for classes. Maybe the classes are what you're selling, or maybe they're part of a marketing campaign you're offering to users.
Whatever the case, if class scheduling describes you, Bookingo is the perfect tool for your business. It's built to schedule training or classes.
Unlike other types of appointments, classes are usually scheduled by you in advance, with users then signing up for them afterward. Bookingo accommodates that structure, letting you list all the information about your scheduled classes for users to see.
9. Team Booking
Price: $29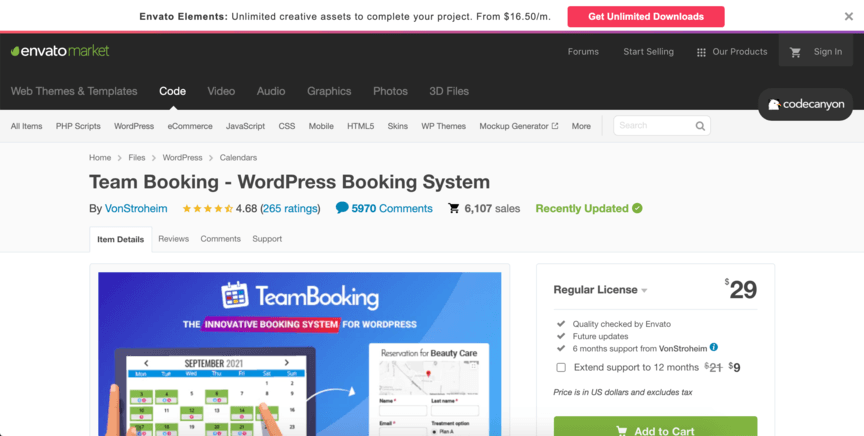 Different businesses have different priorities. Maybe you want a plugin that has tons of features, or maybe you want one that's simple. But if your priority is affordability, Team Booking is a great plugin to try.
Team Booking provides the same basic function as other booking plugins, but for a considerably lower price. Of course, you may have noticed that a couple of the plugins on this list have a free version.
However, the free versions lack many of the features that make those plugins good to start with, so if you're not going to pay for the premium version, it's best to switch to a different plugin. As such, Team Booking is the cheapest paid option on this list, coming in at a low $28.
10. Simply Schedule Appointments
Price: Free, or $99+ for an upgraded version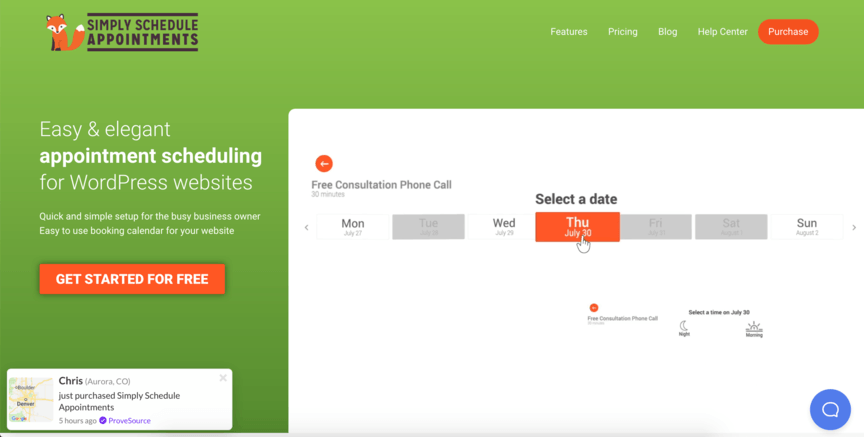 The final entry on this list is Simply Schedule Appointments (SSA). SSA's greatest strength is that it lets you schedule multiple types of bookings all in one plugin.
Maybe you offer a particular type of appointment-based service, but you also want to schedule marketing videoconferences. You could set up two separate forms, each with a different format, for those bookings.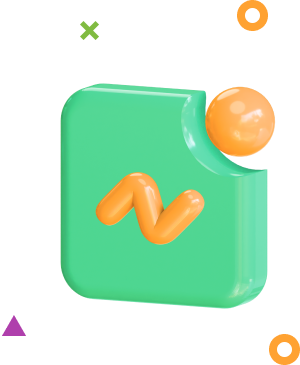 Time To Level Up Your Sales
Our long list of services helps you make waves in your industry and increase metrics that matter most – like sales.
IN THE PAST
5 YEARS

, WE'VE MANAGED MORE THAN

11.5 MILLION

TRANSACTIONS ACROSS OUR CLIENT BASE.

Get a Proposal!
Let WebFX help you master your booking plugins for WordPress
Ready to choose your WordPress booking plugin and put it into action? WebFX would love to help you out! We're the experts in web design, and our team of over 300 experts can help you get your plugin fully integrated to drive high-quality results.
With our web design services, you'll be able to make your website look appealing and function smoothly to create a positive user experience that will drive up revenue for your business.
To get started with us, call 888-601-5359 or contact us online today!
The post The 10 Best WordPress Booking Plugins to Use On Your Website appeared first on WebFX Blog.