Here's a great article from WebFX Blog

Transcript: Hi, my name is Amanda Stover, and I'm a Senior Internet Marketing Consultant at WebFX.
Today, I'm going to be talking about one of my favorite marketing services, geofencing.
I'll be covering the basics of geofencing and how your business can utilize this great service.
First…
What is geofencing?
Geofencing allows you to form a virtual fence around specific locations that your business wants to target by using GPS technology.
When someone steps inside this fence, they'll be added to your audience and will be eligible to start seeing your ads for up to 30 days.
There are many forms of geofencing.
One of the most common ways that we see businesses doing this is through…
Location and competitor targeting
You can target competitor locations or locations where your target audience frequently visits.
When visitors enter the location, they'll be eligible to see your geofencing ads.
In conjunction with these geofences, we can also create conversion zones, which enables us to track the number of people who saw your ad and then visited your location.
Conversion zones are not required but can be helpful for businesses such as restaurants, or stores who want to drive in-store purchases and visits.
For example, say you own a wedding boutique.
You could target a competitor's store and serve ads that offer a private fitting or consultation, and highlight affordable dresses from top designers.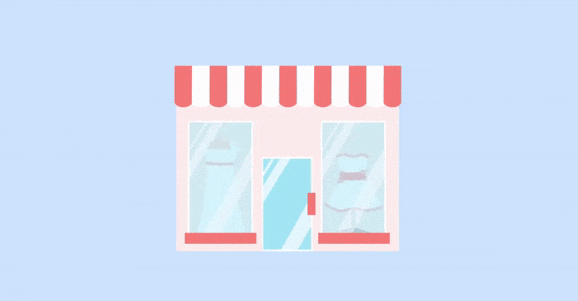 This would work by setting virtual fences around your local competitors' store locations, and once someone enters that fence, they are now a part of your audience and will be shown your ads for up to 30 days.
If they see your ad and then come to your boutique, a.k.a. the conversion zone, we are able to track that.
Competitor geofencing is great for businesses like retail stores, law offices, casinos, hotels, construction equipment dealers, and landscapers, for example.
Another type of geofencing is…
Event targeting
This targets users who attended a specific event, such as conferences, trade shows, concerts, etc.
A virtual geofence is traced around the event location during a set, scheduled time frame.
Anyone who enters the fence during the event will be compiled into an audience.
This audience can then be re-marketed to for up to 30 days post-event.
For example, say you own a local country-themed restaurant.
You could target users who attended a local country concert since you know they enjoy country music.
Another form of geofencing is…
Addressable geofencing
[With addressable geofencing] we can take a set of business or home addresses and
target specific people
who live or work somewhere, based on those addresses.
This works great if you already have a mailing list of customer addresses and want to get the word out about a current special or offering that you have.
Cost of geofencing
The cost of geofencing will depend on which tactic you would like to use, along with how many target zones or locations you are targeting.
We recommend an ad spend budget of at least $1,000 for a campaign.
Geofencing is an excellent way to ensure your business gets in front of your target market by pinpointing specific locations.
Be sure to subscribe to our YouTube channel for the latest in digital marketing.
The post Geofencing 101: How Geofencing Marketing Can Drive Revenue for Your Business appeared first on WebFX Blog.