Here's a great article from WebFX Blog

Transcript:
Amazon advertising is a relatively new concept that can hugely benefit businesses looking to sell more products online. 
In this Amazon advertising 101 lesson, I'm going to cover what types of ads you can choose from, how to pay for your ads, and how to sign up and get started on your Amazon advertising strategy.
Amazon is an e-commerce superpower. Back in 2017, Amazon reported having over 100 million Prime members. That's only the people who pay for a subscription.
In 2018, Amazon was the "third-largest ad business," right behind Facebook and Google.  
 Amazon advertising is very similar to Google Ads. You have the option of optimizing your products to show up in the search results, while also starting your paid ad campaign. 
With Amazon advertising, you can get your ads to show up in front of a lot of people, and if you're targeting your ads right, you can sell a ton of your products. 
There are three types of ads that you should be familiar with.
First, we'll cover sponsored product ads. 
These show up within the regular search results but let users know that they're sponsored within the ad. You can target these ads by keyword or product category. These ads have the best sales-per-click, because they appear alongside the product search results. 
The next type of ad is a sponsored brand ad. 

These can be seen above the regular search results. They include a brand's logo and up to three products. Fun Fact: These convert three times better than Google Shopping ads.
Sponsored brand and product ads are sold on a cost-per-click basis, meaning your ad can show up in front of a user, but you don't pay until that user clicks on your ad. 
The last ad that I'm going to talk about is a product display ad.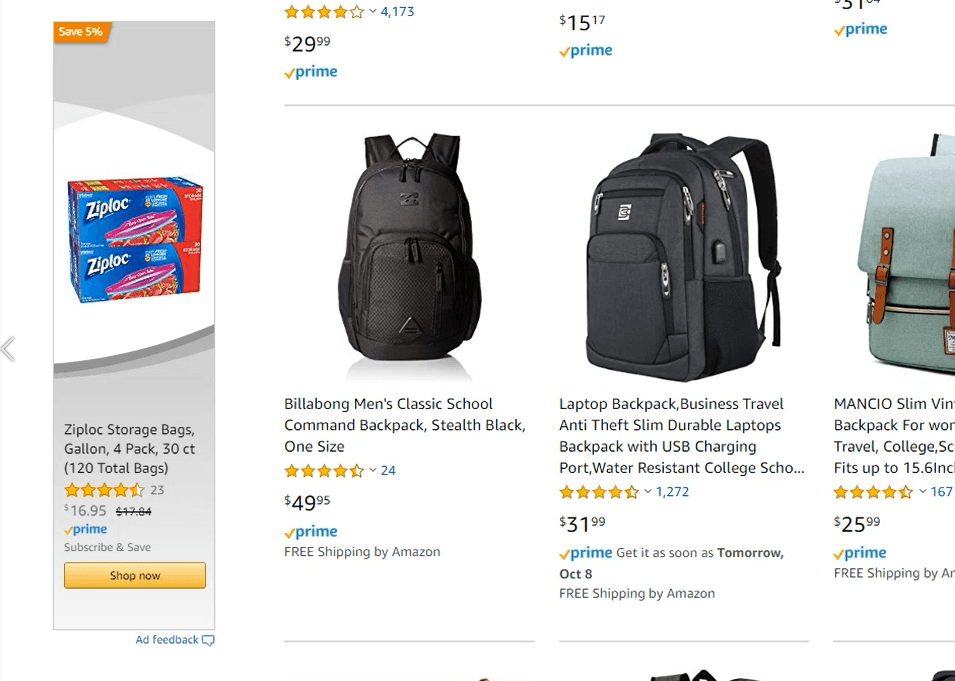 These look similar to other display ads you would see around the internet, but they're specifically targeting a product on Amazon. These ads can be refined by product or interest targeting. They can appear on multiple spots throughout a search page or product page. 
You pay for display ads on a cost per thousand impressions basis. This means that you pay for every one thousand people that see your ad.
For all ad types, the cost can vary depending on what you're targeting in your ad, like the keyword, your budget, and for display ads, the format of the ad and its placement on the page. 
When you want to get started with Amazon advertising, you can manage your account or work with a team of experts at WebFX to start selling and marketing your products. 
If you want to manage your own Amazon advertising strategy, you can go to advertising.amazon.com and register.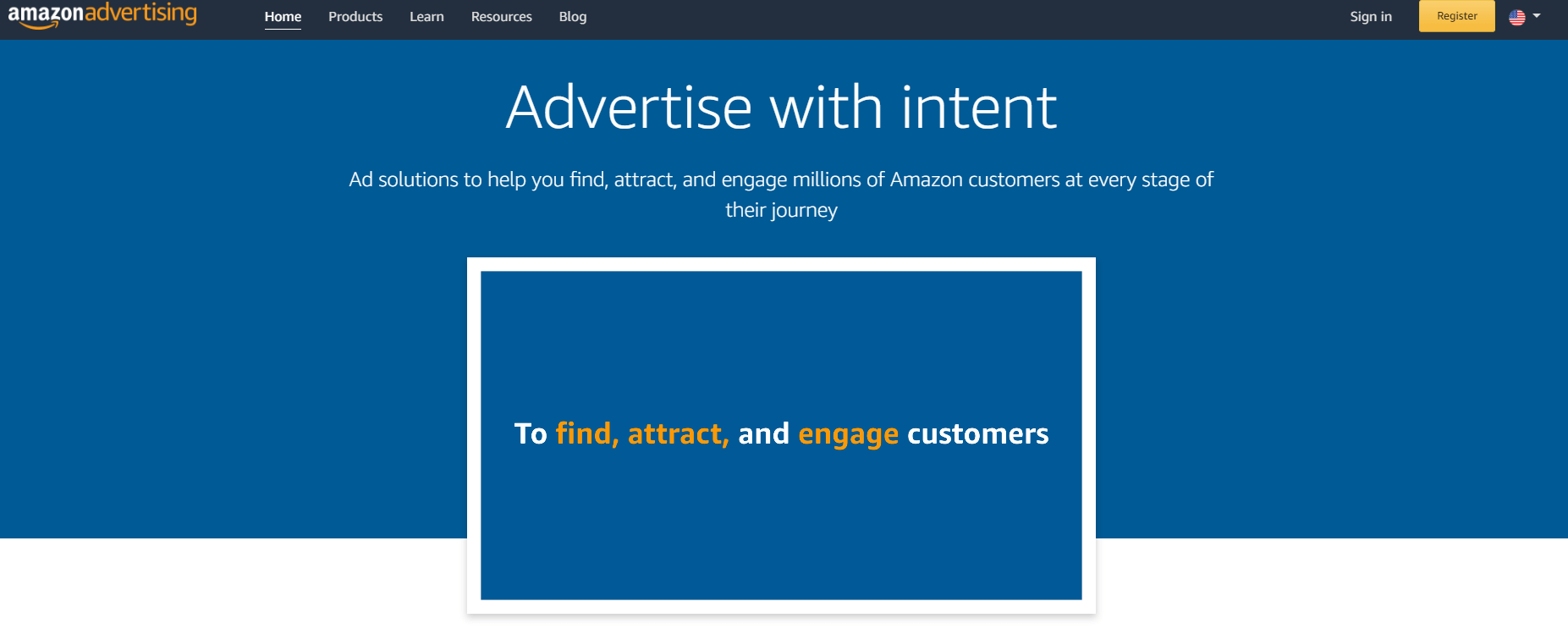 If you don't have an Amazon seller central or vendor central account, clicking register will take you to a page where you can click a link to sign up for the right account.
Vendor central accounts are for distributors and manufacturers of a product and are invite-only. You distribute your products directly to Amazon, and they set the prices, fulfill orders, handle customer service, and more.
Seller central accounts sell to Amazon shoppers, and anyone can sign up for one. With this account, the seller or Amazon fulfill orders and handle the customer service. 
When creating your Amazon ads, you have to have something to sell on Amazon. This is one requirement of Amazon advertising. Your products also have to be new, not used or refurbished. 
Amazon has a list of requirements on their website you can read before deciding what to advertise. 
It's important to keep in mind when creating your Amazon ads that you should treat them like any ad you put on the web. 
Find a keyword to target, and write interesting copy around that keyword for your ad. 
You want to convince users that what you're selling is worth it. You can do so by making sure that your images are high-quality and up-to-date. Try considering what you would want to see when searching for an item on Amazon. 
I hope you feel empowered to start advertising your products on Amazon. It's a huge opportunity for you to drive sales for your business. 
Check out our website and subscribe to our YouTube channel to continue learning how to sell more products and grow your business! 
See you soon! 
The post Amazon Advertising 101: Sell Your Products With Amazon Ads appeared first on WebFX Blog.