Here's a great article from WebFX Blog

In 2020, global digital marketing spend is set to reach $306 billion.
Wondering where you should steer your marketing strategy and dollars for the biggest impact?
Check out our list of marketing predictions to keep your finger on the pulse of 2020's top digital marketing trends!
1.      P0 optimization for voice search
In 2020, voice searches will account for half of all online searches.
If your site isn't optimized for voice search, you'll miss out on valuable leads and sales.
That's why position zero (P0) optimization for voice search is first on our list of top marketing trends for 2020.
Since voice search devices pull results directly from P0 — results that display above the first organic ranking — you'll want to rank in the coveted search spot.
So, how do you earn P0 rankings?
To rank in P0, consider adding the following formats to your content in 2020:
Short paragraphs that directly answer searchers' questions
Numbered and bulleted lists
Tables
Videos
Images
Charts
Optimizing for P0 allows you to occupy valuable search engine results page (SERP) territory and reach voice searchers. So, if this 2020 digital marketing trend isn't part of your strategy, it's time to add it.
Pro tip: Since 20% of mobile searches are voice-based, you need to make sure your content is mobile-responsive. People can click your site to learn more after conducting a voice search — and you want to make sure mobile users have a great experience, so you can maximize conversions and revenue.
GET STARTED WITH VOICE SEARCH OPTIMIZATION!
2.      Search intent matching
In light of Google's recent BERT update, search intent matching is one of the biggest 2020 digital marketing trends.
BERT allows search engines to understand the intent of searches better than ever before.
To rank at the top of the SERPs in 2020, your content needs to match search intent.
Let's look at an example.
Searching, "how to pick a hiking backpack," yields informational results about how to choose the best backpack for your trip and body type.
People searching that phrase want to find an informational resource that outlines how to pick the perfect backpack for their needs.
If you want to rank at the top of SERPs for "how to pick a hiking backpack," you'd need to provide content that matches that informational intent.
On the other hand, if you want to rank for "buy hiking backpack," you'd need to provide an ecommerce product page like this one from REI.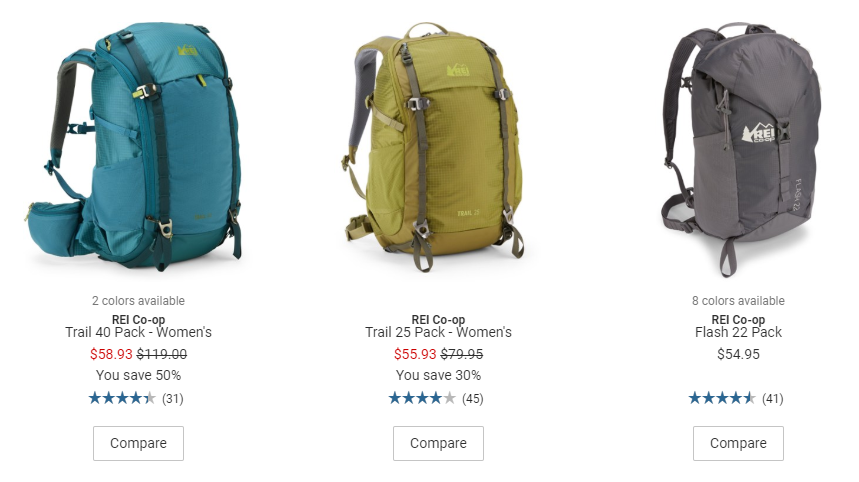 To rank at the top of SERPs in 2020, make sure your content matches user search intent.
Pro tip: Not sure the intent behind a search? Start by taking a look at the SERPs and analyze the content Google currently displays at the top of results. Search engines want to provide content that matches search intent, so looking at ranking content will give you an idea of what info to include.
GET STARTED WITH AN SEO PLAN THAT MATCHES SEARCH INTENT!
3.      Enhanced user experience (UX)
Our next 2020 marketing trend involves optimizing for enhanced UX.
This year, customer experience will surpass price and product as the most important brand differentiator.
Search engines like Google continue to place more weight on UX. They want to rank content that not only matches search intent, but also provides a great experience to visitors.
In 2020, UX optimization is more important than ever. So, if your site's UX feels lackluster, consider these quick wins for improving your UX this year.
Streamline your site's navigation
Speed up your website's load time
Break up text content with engaging images, graphics, and videos
Add value with interactive tools
Include intuitive calls-to-action (CTAs) to direct site visitors to take the next step
Pro tip: To provide the best UX, your site needs to be ADA compliant. In the U.S., one in five people live with a disability — and ADA compliance ensures everyone can access and have a positive experience on your site. Contact WebFX to see if your site meets ADA requirements!
GET STARTED WITH A UX ANALYSIS!
4.      Personalized video marketing
Personalized video marketing also makes our list of 2020 marketing trends.
You're 53 times more likely to rank on the first page of Google search results if you add custom videos to your site.
Adding high-quality videos to your site increase the time people spend interacting with your content. Heightened dwell time sends positive signals to search engines that your site provides valuable, informative information — and they'll rank you higher in SERPs.
Videos also have the potential to generate backlinks to your site, which helps boost rankings.
In 2020, focus on personalizing your video marketing for the best results.
Use data from your multi-channel marketing to pinpoint where and when your audience is active online. Then, you can meet them there with custom videos and ads that guide them to the next stage of the sales funnel.
For example, a hiking gear company may notice an influx of questions about the best backpack to purchase for day hikes. That company can use that intel to their advantage and create an informational page and video to answer the question.
When potential customers search, "best backpack for day hiking," that business will be more likely to appear at the top of SERPs — and ultimately, more people find and contact them.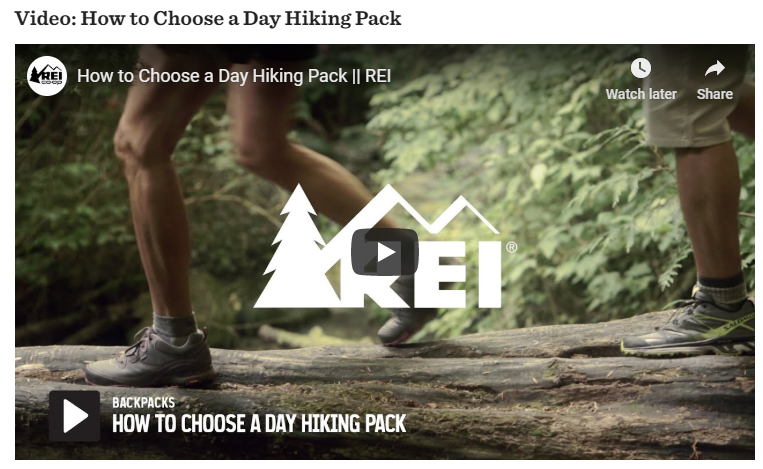 Personalized, informative videos will boost your search rankings and provide people the information they need to purchase. So, if video isn't part of your 2020 digital marketing strategy, it's time to add it to your repertoire.
Pro tip: Don't forget to repurpose your video content by sharing on social media and adding videos to email campaigns. Repurposing content allows you to get maximum value from your investment — and it saves your team time.
GET STARTED WITH PERSONALIZED VIDEO MARKETING!
5.      Google My Business updates
The next 2020 marketing trend you'll want to focus on is optimizing your Google My Business (GMB) listing.
Search engines pull information from GMB listings to display in local search results, so it's important to keep your profile up to date with the latest info.
This year, level up your local search presence with Google Posts.
This GMB feature allows you to share posts that display when your site appears in search results. With Google Posts, you can give searchers extra information about your products, offers, and events.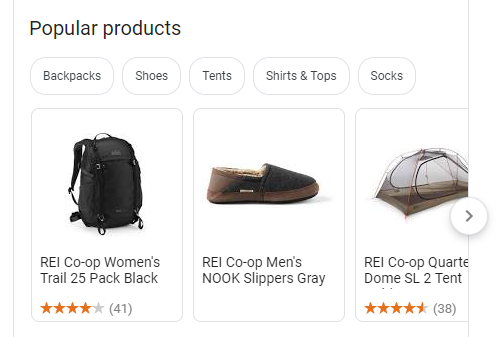 In addition to sharing posts, you'll want to keep your listings current with your:
Location
Business description
Hours
Reviews
If you want to boost your local SEO performance, make GMB optimization part of your list of 2020 marketing ideas.
Pro tip: New research shows a strong link between GMB photo quantity and search performance. Businesses with more GMB photos earn more clicks, calls, and direction requests. So, consider beefing up your GMB profiles with engaging photos of your business and products.
GET STARTED OPTIMIZING YOUR GMB LISTING!
6.      Social media shopping
The next 2020 marketing prediction focuses on social media shopping.
With 3.5 billion people active on social media, social platforms give you instant access to ready-to-buy shoppers.
In 2020, the introduction of platforms like Facebook Marketplace for Business makes it easier than ever for people to purchase directly from social sites.
Social media shopping allows you to streamline conversions and boost online sales. Features like Facebook Page shops, Instagram's "Shop Now" button, and Pinterest's Buyable Pins give you numerous options to start selling directly on social.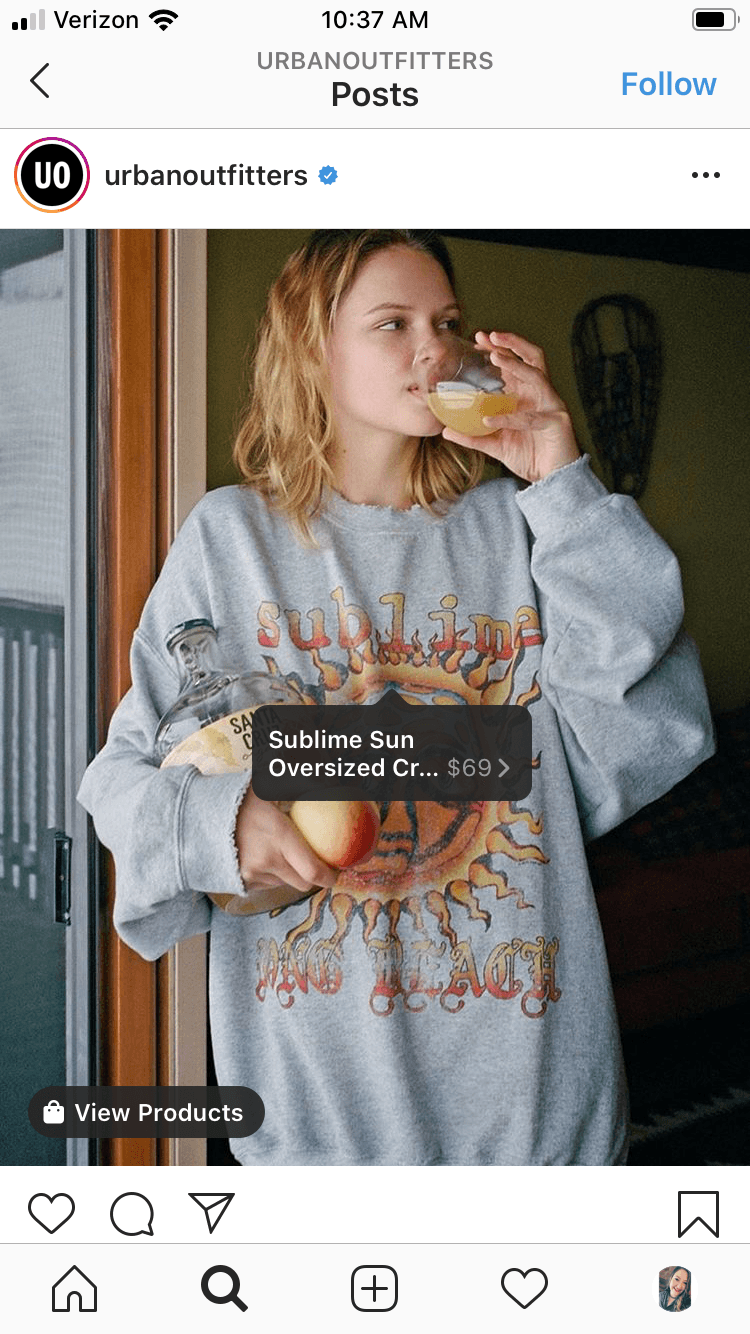 Pro Tip: In addition to organic social posts, you can use social media ads to promote products and sell more on social channels. In 2020, it's harder to reach users organically on social platforms, so consider custom advertisements to drive better results.
GET STARTED WITH SOCIAL MEDIA SERVICES!
7.      Content re-optimization
Our final 2020 marketing trend is essential if you want to earn the best return on your content marketing investment.
Today, 90% of content in existence has been created in the last two years. Still, a whopping 91% of content receives zero traffic from Google.
In addition to creating new content, you'll want to make content re-optimization part of your marketing strategy this year.
Using tools like Ahrefs, you can identify low-ranking pages in need of some extra TLC.
Re-optimizing content allows you to breathe fresh life into stale site pages — and it ensures your content matches search intent.
If you want to maintain top SEO rankings, incorporate this 2020 marketing trend into your strategy.
Pro Tip: Set a goal for the number of page re-optimizations you want to conquer each month and add them to your content calendar. Don't forget to monitor page rankings to evaluate the impact of your updates.
GET STARTED WITH CONTENT RE-OPTIMIZATION!
Keep up with the top 2020 marketing trends!
Want to stay in the loop on the latest 2020 marketing trends and developments?
Subscribe to Revenue Weekly — our bi-weekly email newsletter filled with 2020 marketing ideas and actionable tips!
See you in your inbox!
The post 2020 Digital Marketing Trends [+How to Prepare] appeared first on WebFX Blog.