Here's a great article from The Crazy Programmer

Here I have shared some popular quotes by Tim Berners-Lee. Before going through the quotes let's have a short overview of his life.
Tim Berners-Lee was born on 8th June 1955 in London, England. He is known as the inventor of the World Wide Web. He completed his schooling at Emanuel school in London and later he enrolled in the Queen's College, Oxford where he earned his bachelor's degree in physics in the year 1976. In Oxford, he used an old television set and a soldering iron to build a computer for his future pioneering work. After graduation, he worked in various fields such as telecommunication and computing sectors, where he explored ways to make information more accessible and interlinked.
To develop open standards for the web, he founded the Worldwide Wide Web Consortium in the year 1994. To ensure the web remains accessible, beneficial, and safe, he established the Web Science Trust and World Wide Web Foundation. Throughout his whole career, he received many awards and even he was knighted by Queen Elizabeth in the year 2004. He became an influential voice for digital rights, ongoing evolution on the web, and data privacy. His contributions are very transformative and it was the foundation for the information age. It helps virtually in every aspect of our daily lives.
The goal of the Web is to serve humanity. We build it now so that those who come to it later will be able to create things that we cannot ourselves imagine.
The power of the Web is in its universality. Access by everyone regardless of disability is an essential aspect.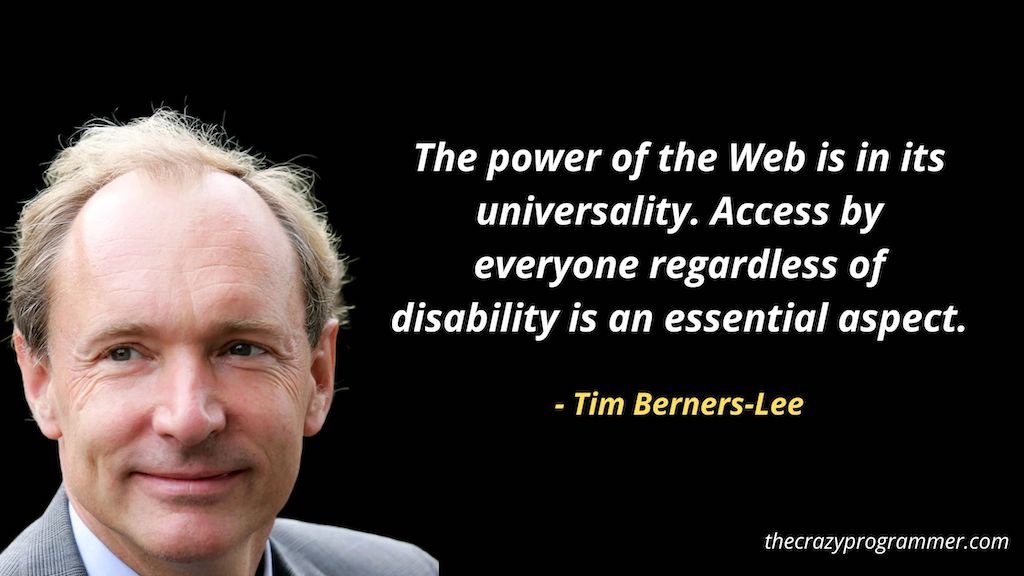 The Web does not just connect machines, it connects people.
When you understand things, there's no more magic.
The web is more a social creation than a technical one. I designed it for a social effect – to help people work together – and not as a technical toy.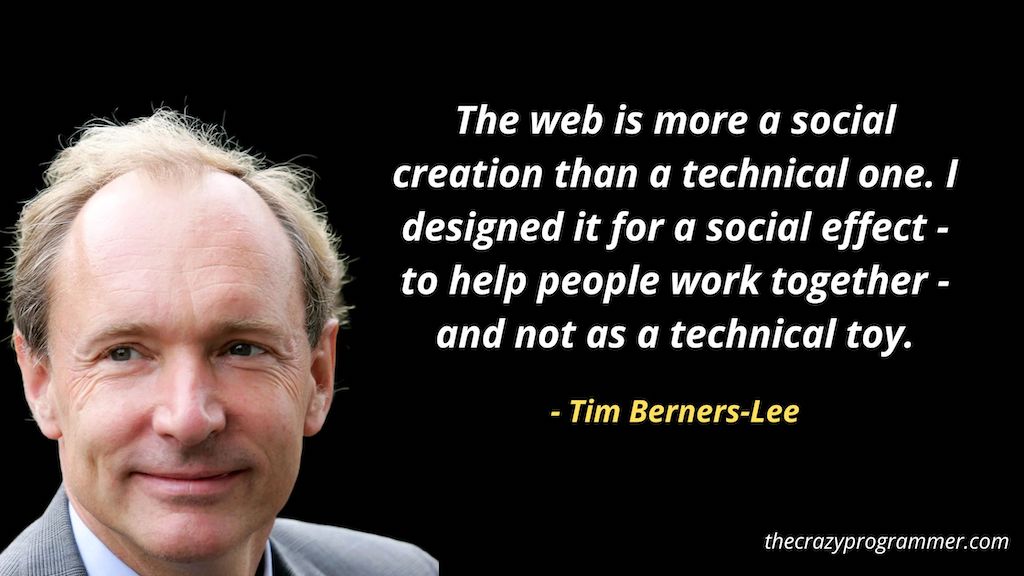 You affect the world by what you browse.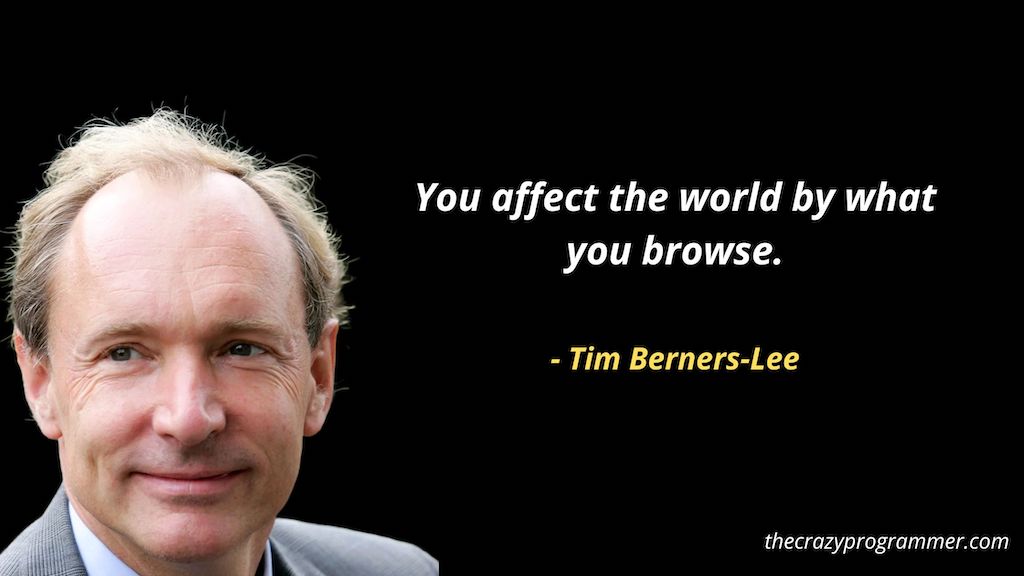 We need diversity of thought in the world to face the new challenges.
Innovation is serendipity, so you don't know what people will make.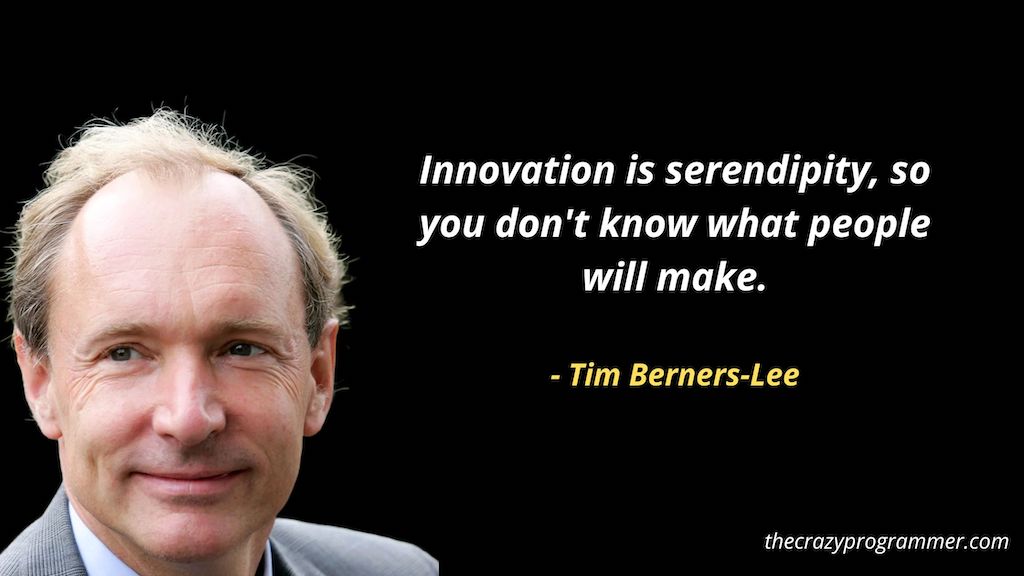 The Web as I envisaged it, we have not seen it yet. The future is still so much bigger than the past.
Data is a precious thing and will last longer than the systems themselves.
I hope you liked these Tim Berners-Lee quotes. Please mention in the comments if you know of any other good quotes by Tim Berners-Lee.
The post Tim Berners-Lee Quotes appeared first on The Crazy Programmer.